Chapbook
Submitted by: Gena McReynolds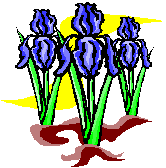 In the Spring, I do a poetry unit with my 6th grade class. At the end of the unit, they bind all the poems they have written into a chapbook. We begin by composing "fun" poems, like a picture poem, name poem, and alphabet poem. I have listed the types of poems we write and a short explanation. Then you will find the handout I give to the students about putting their chapbook together. The students have really enjoyed this unit.
Picture Poem - This poem is a picture made up of all words. No lines! Using a sailboat as an example, the words "sailsailsail..." would be found outlining where the sail would be. "Mastmastmast..." would be written sideways going up from the middle of the boat. "Waveswaveswaves..." would be written across the page. This is a great poem to start with, especially for those reluctant poets!
Name Poem
Similar to an acrostic, except that their may be more than one word on each line.
Especially happy when
There are dogs to play and
Hang out with,
Always taking care of their
Needs.
Alphabet Poem
Similar to the Name Poem (and acrostic poem), except students choose a subject to write their poem about. The poem is 8 lines long, with letters in alphabetical order. Students can begin with any letter ( up to S).
Telephone Poem
Students' phone number dictates how many syllables each line in their poem will have.
Invitation Poem
Students "invite" readers into their Chapbook. They can also write about invitations. Shel Silverstein and Jeff Moss have some invitation poems in their poetry books.
Visual Response Poem
I bring in an abstract print (I borrow one from the art teacher. I've used Kandinsky's Moscow Red Square quite successfully) and the students write their response to it, keeping in mind all the senses.
Color Poem
Students write a poem about their favorite color.
If the World Was Crazy Poem
This is based on Shel Silverstein's poem from Where the Sidewalk Ends. This poem has three stanzas. Students use the first line from each stanza and use the rhyme scheme that Silverstein used in his poem. The students love this one!
Memory Poem
This is a poem that the students write about their memories of the year.
I Am Poem
Follow this format:
I Am
I am (two special characteristics you have) ...
I wonder (something you are actually curious about) ...
I hear (an imaginary sound) ...
I see (an imaginary sight) ...
I want (an actual desire) ...
I am (the first line of the poem repeated) ...
I pretend (something you actually pretend to do or be) ...
I feel (a feeling about something imaginary) ...
I touch (an imaginary touch) ...
I worry (something that really bothers you) ...
I cry (something that makes you very sad) ...
I am (the first line of the poem repeated) ...
I understand (something you know to be true) ...
I say (something you believe in) ...
I dream (something you actually dream about) ...
I try (something you really make an effort to do) ...
I hope (something you actually hope for) ...
I am (the first line of the poem repeated) ...
Diamante Poem
Using the five line, traditional poem, students write two diamantes for their Chapbook.
Subject Poem
This poem is about their favorite subject in school.
Literature Poem
I usually have the students write a poem summarizing the literature book they are reading.
End Poem
This poem is the last poem in their Chapbook. It talks about "ends", the end of school, summer, leaves falling off the tree, good byes, etc.
Here is the handout I give to the students about their Chapbooks:
Chapbook
A small book of poems
1. Decide now how you are going to put your book together. Will it be homemade, store-bought or combination of the two?
2. Vary the mood, length, and subject of your poems so that your book will constantly surprise.
3. Complete each poem draft when it is assigned so you can stay on target.
4. Finalize your poems as you go, so you can do "artistic" work at the end.
5.The order for the Chapbook is:
a.Title/cover page
b.Table of Contents
c."Invitation" poem
d.other poems in the order you select
e.last poem is the "End" poem.
6. In between your "invitation" poem and your "end" poem, begin and end with your strongest poems.
7. As to the Title/cover page, here are some ideas:
| | |
| --- | --- |
| | Use the title of your lead or closing poem as the title for your book. |
| | Use a dominant subject, image, theme, or mood as your title. |
| | Use a key phrase from one of your poems. |
8. As you are doing your final drafts, keep in mind how you will bind your book so that words and artwork won't be "cut off".
9. Neatness and appearance counts, so make an effort to keep your papers in top form!
10. Have fun with poetry and being a poet!