Connectioneers' Sites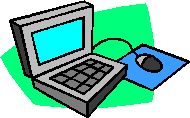 Laura Chandler's site is full of really useful information, including books, worksheets, literature, cooperative learning and reference.
Have you ever wondered whether there was a lesson plan on the World Wide Web for that book you just pulled off the shelf? Well, you've come to the right place! You will also find books to use with specific units and themes, author information and webquests related to specific books. Enjoy! Linde Crawford's site
The Teacher's Corner provides lesson plans, thematic units, seasonal activities, pen pals, and much more.
Lesson Plan Search is a lesson plan search engine with links to individual lessons across the curriculum and grade levels.
Deb's site has links to teaching resources she has used in the past.
Mrs. Weissman's Grade 6 Website A website for my classroom with many links to social studies resources for Canada and Latin America.
Nancy has a site in which she compiles ALL the useful sites that are recommended through Connection. A real MUST-SEE!